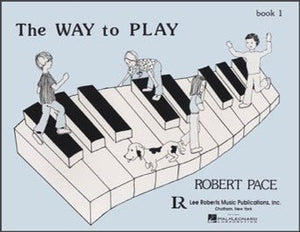 The Way to Play - Book 1
Level: Transition, Book 1
By Robert Pace

Often, students are ready to proceed directly to Music for Piano Level 1 after completing Kinder Keyboard. However, many other students benefit from transitional books.


The Way to Play/Reading & Writing Books 1 and 2, and, alternatively, Music for Keyboard/Creative Keyboard Books 1A-2B, allow students the extra space they need to mature a bit more before moving to Music for Piano. 


After students complete their transitional books, they may either continue with Music for Piano Book 1 or advance to Music for Piano Book 2.
---
We Also Recommend